K&K Bohemian
Let your Inner Boho Chic Shine! With our clothes you will:
BE FREE 
We love to see our customer's happy while wearing our clothes, designed to make you feel beautiful.
VISIT US!
Yellow Green Farmers Market
Booth 190/191 
Booth 261/262
1940 N 30th Rd, Hollywood Fl
Saturday, 8am - 5pm
Sunday, 8am - 5pm
Private Shopping Experience
We are also open Monday, Thursday and Friday by appointment only to offer you an 1 on 1 service.
Contact us at KKbohemiansouls@gmail.com | 305-720-5815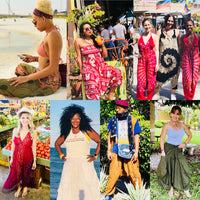 Find us on FaceBook and Instagram
@KKBOHEMIAN
We love to see our customers showing off their unique K&K Boho style! Share your photo with us by tagging for the chance to be featured!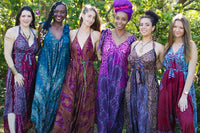 Become your own boss with us!
Are you ready to start on your dream of being a business owner, participating at events with your own brand or having more control over your life and schedule?
With K&K Bohemian Souls you can start your own business and become an entrepreneur. 
We offer wholesale prices on our products and the supporting tools to build your brand.
Contact us for more details:
KKbohemiansouls@gmail.com | 305-720-5815